New Service Times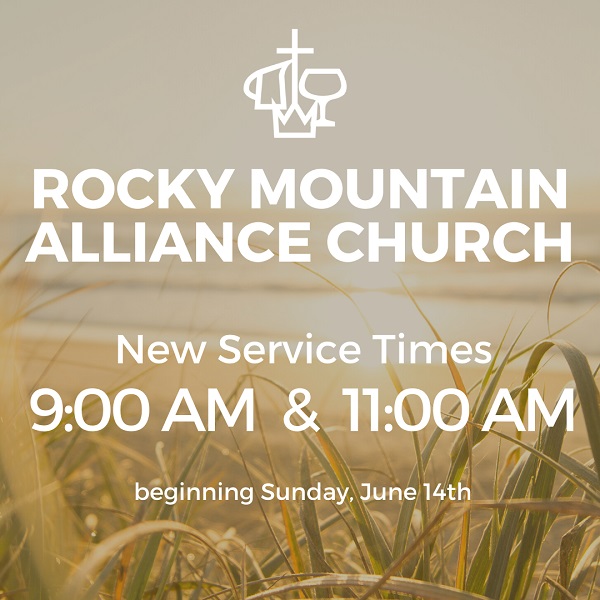 Our Church is open again for Service on Sundays, with new service times – 9:00 AM & 11:00 AM! We hope you can join us for worship this week!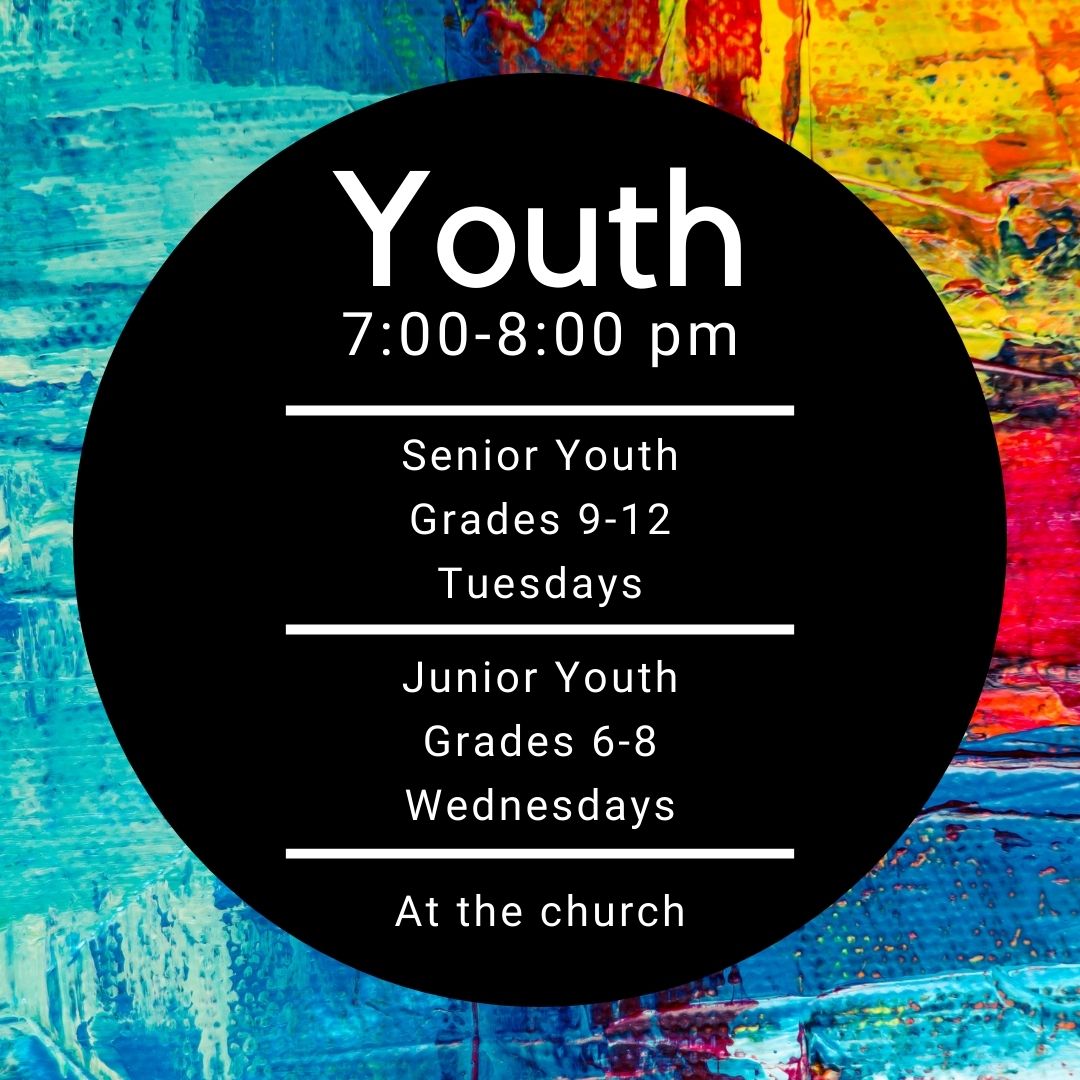 Contact Pastor Carson for details:
5 Day Bible Reading Plan 2021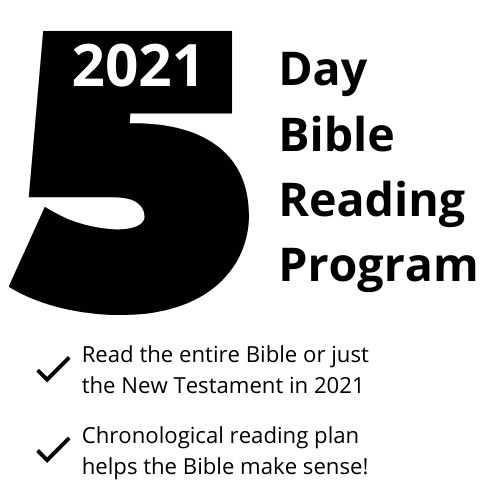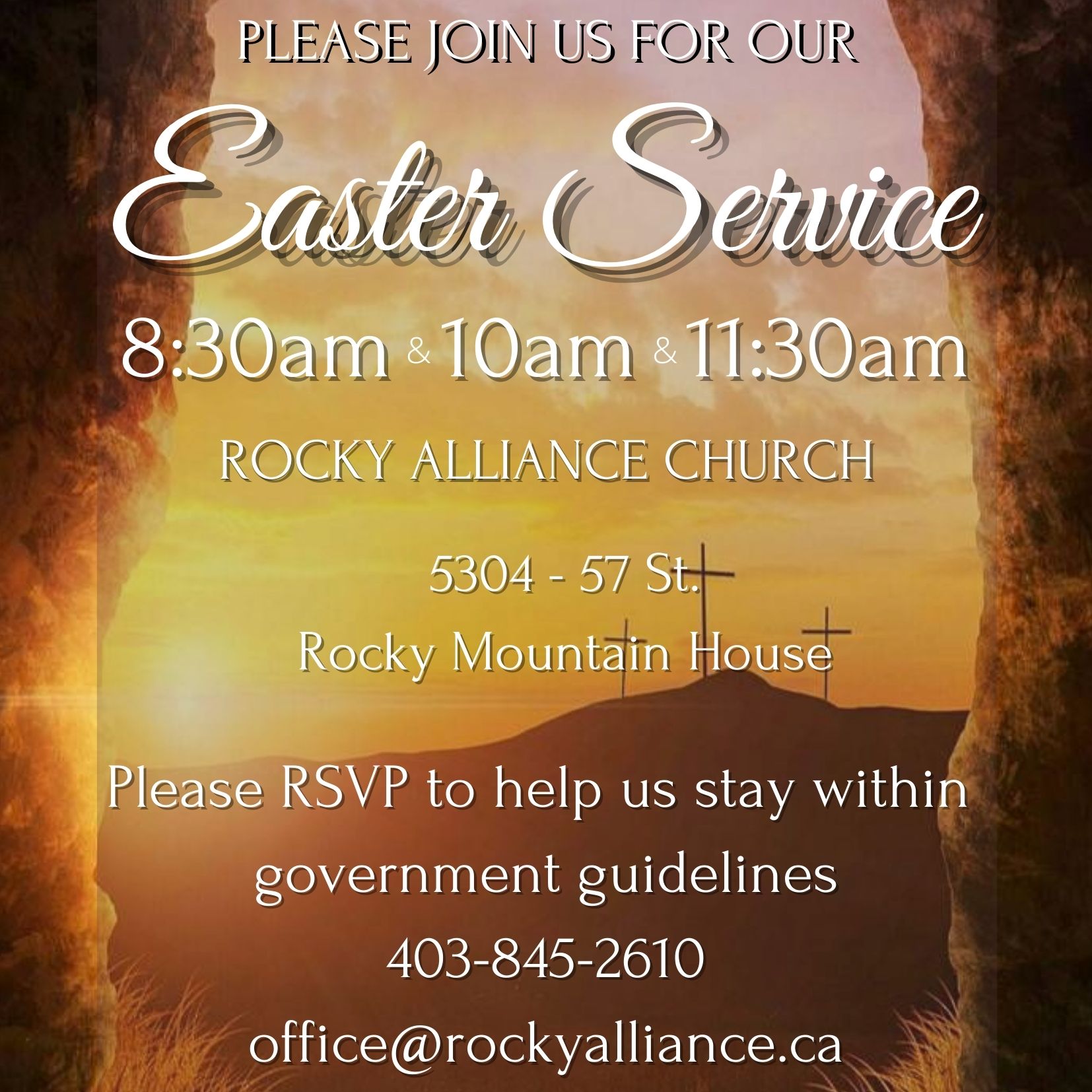 Rocky Mountain Alliance Church will be hosting three Easter Sunday services on Sunday, April 4, 2021 – 8:30 am, 10 am, and 11:30 am.
Please contact the Church Office to RSVP for any of these services.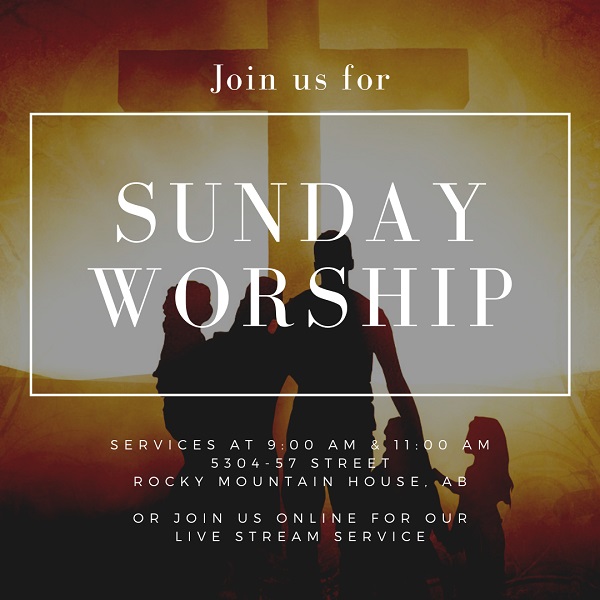 Join us for Sunday Service!
Services at 9:00
am & 11:00 am
Rocky Mountain House, AB.
Or join us online for our Sunday Service! Live Stream will begin
at 9:00 am and services are available to stream any time.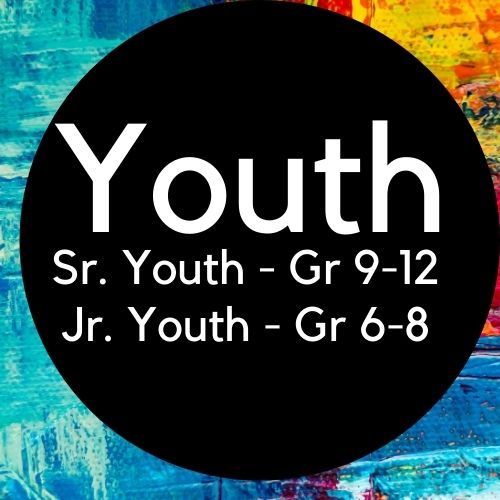 Youth Groups
Games, snacks, friends, and learning about our awesome God.
Check out the Youth page for more information on upcoming events!
Contact Pastor Carson
carson@rockyalliance.ca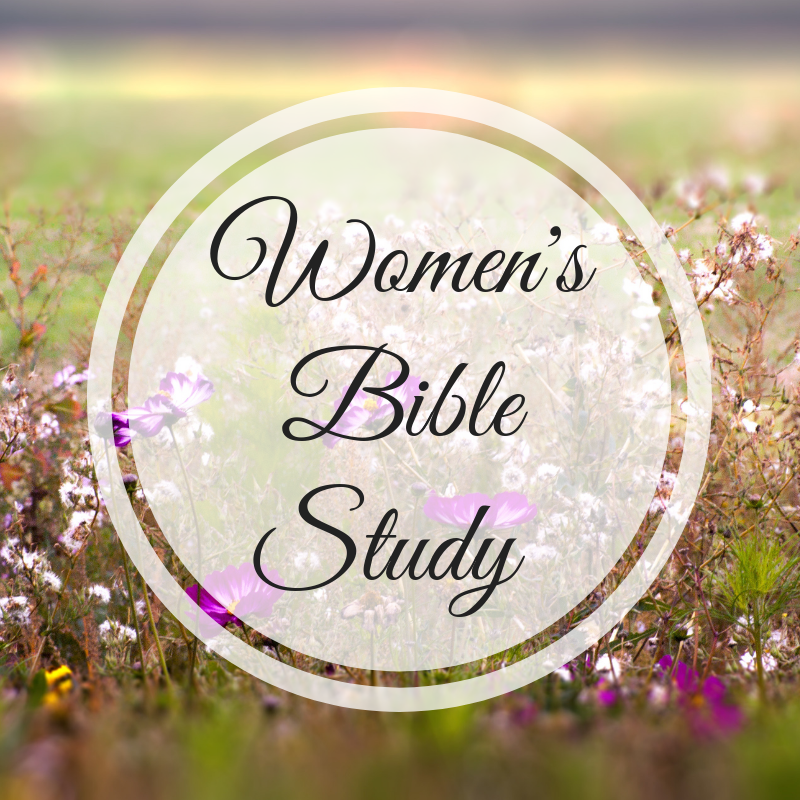 Women's Bible Study
Take a break with other ladies to pray,
study the bible and enjoy a cup of coffee.
*Nursery is available for your children to play
and childcare is often available
Thurs mornings, 9:30 am -11:30 am
"The Truth Project"
"Get Out of Your Head"
Thurs evenings, 7 pm – 9 pm
"Get Out of Your Head"
Contact Shana Penner 403-846-8226 or
Heather Halladay 403-429-0440 for more information
For more information, please call the
church office
at 403-845-2610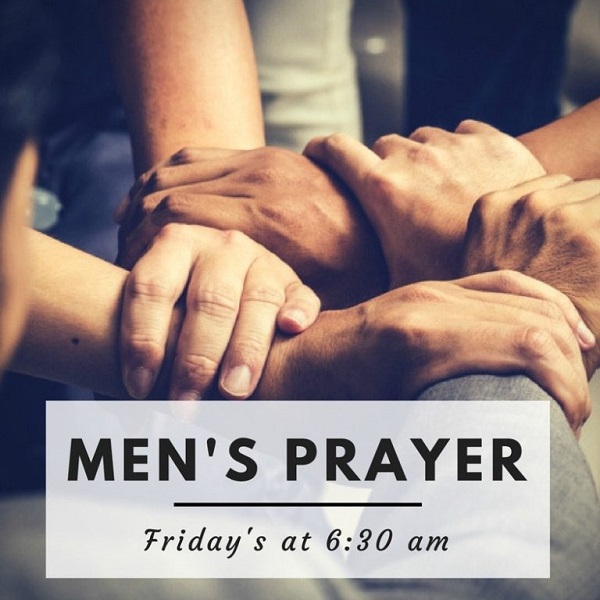 Men's Morning Prayer
A time to support and pray for each other
before the work day begins.
Location: Rocky Alliance Church